Handling billion-dollar transactions as a young lawyer. Becoming partner at her law firm within four and a half years of practice. Making the list of Singapore's top 20 promising legal luminaries aged 40 and under.
On the outside, Liane Lim had it all together. But beneath her achievements was an unhealthy obsession with success.
Speaking at the Not Gonna Lie online conference organised by Singapore Youth for Christ and Kallos, Liane shared how she went from a disinterested student who couldn't be bothered with school to a workaholic addicted to her job.
THE UNEXPECTED JOURNEY TO LAW SCHOOL
Growing up with a difficult family background, Liane spent most of her youth chasing relationships at the expense of her education.
"There were times I got 0 marks for my exams and went, 'Woohoo! Everyone, look at how lousy I am!'" Liane remembers.
She somehow scored well enough to enter a biomedical science course in polytechnic, but continued in her rebellious ways.
"I was skipping school in my first semester to go out with my boyfriend," Liane admits. "But my last remaining friend in poly hinted that if I didn't turn up for classes, she wasn't going to be my friend anymore."
Not wanting to lose the friendship, Liane started to attend classes. And when she realised that her friend was watching to see if she was paying attention, Liane stopped sleeping during lessons and started taking notes instead.
Surprisingly, she discovered that she could study pretty well. Despite flunking her first semester, Liane managed to get her grades back up and even did well enough to make it to the top 10% of her cohort.
"At that time, just because I was in the top 10%, the (poly) shortlisted me for law school," she says.
Liane aced the exam and interview, and went on to do relatively well at university. After graduating, she began her practice – that was when the obsession really began.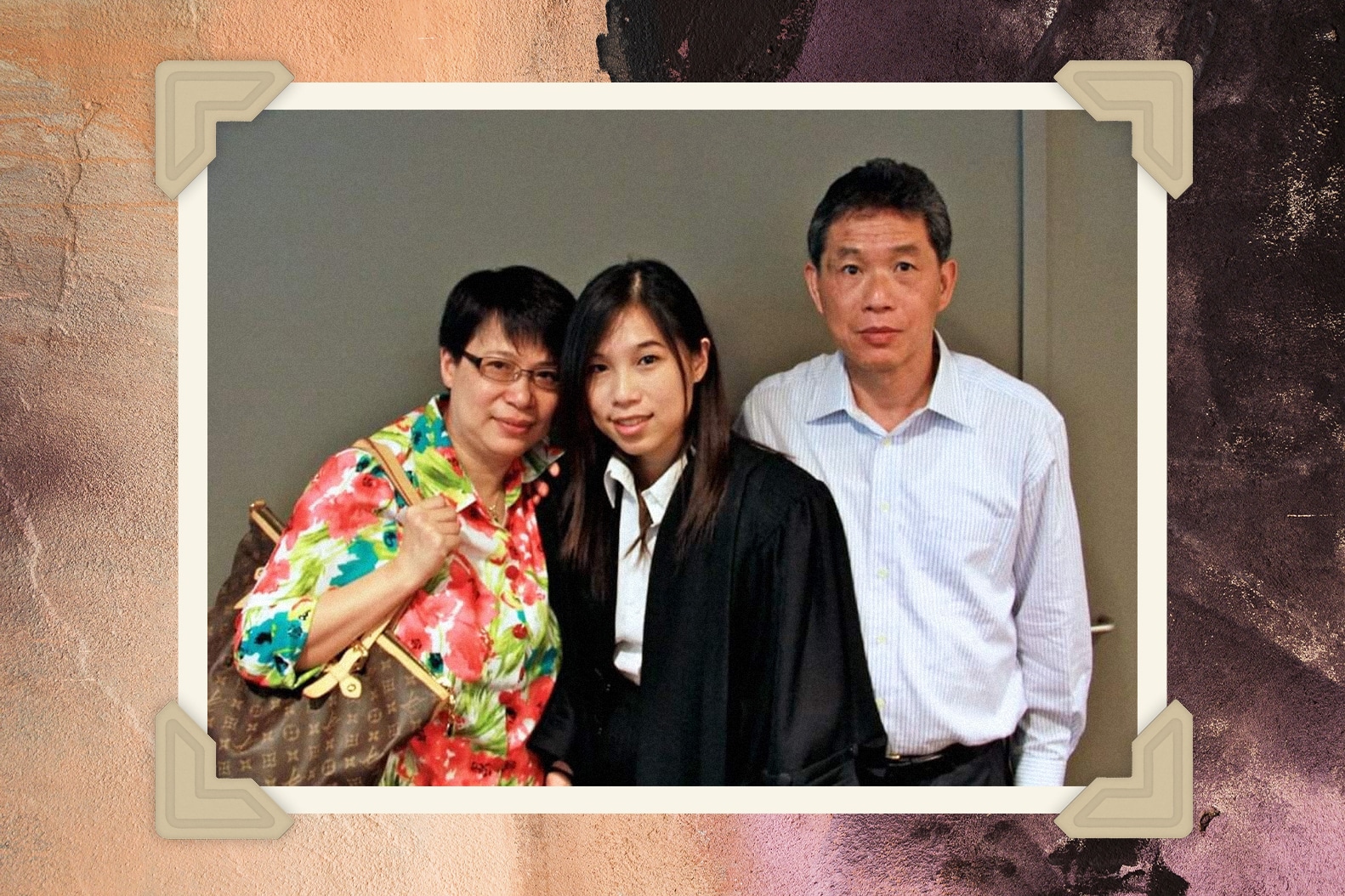 "When I was a trainee, I was camping in front of the computer staring at my emails, waiting for it to come.
"Clients started saying, 'Oh my goodness, if you send her an email at 2am, 3am, 5am, 6am, she will still reply within a few minutes," Liane laughs.
She even brought a sleeping bag and subsequently a sofa bed to office, spending many nights there.
"My father would even call me at 7am to say, 'I'm bringing your mum to work. Would you like to come home now?'"
While it might seem incredulous, Liane explains that because she didn't excel academically in her younger days, having something that she was really good at and liked to do was exhilarating.
"You go to a job and it sucks you in because you actually enjoy doing it," she says.
But the adrenaline soon took a toll on her health.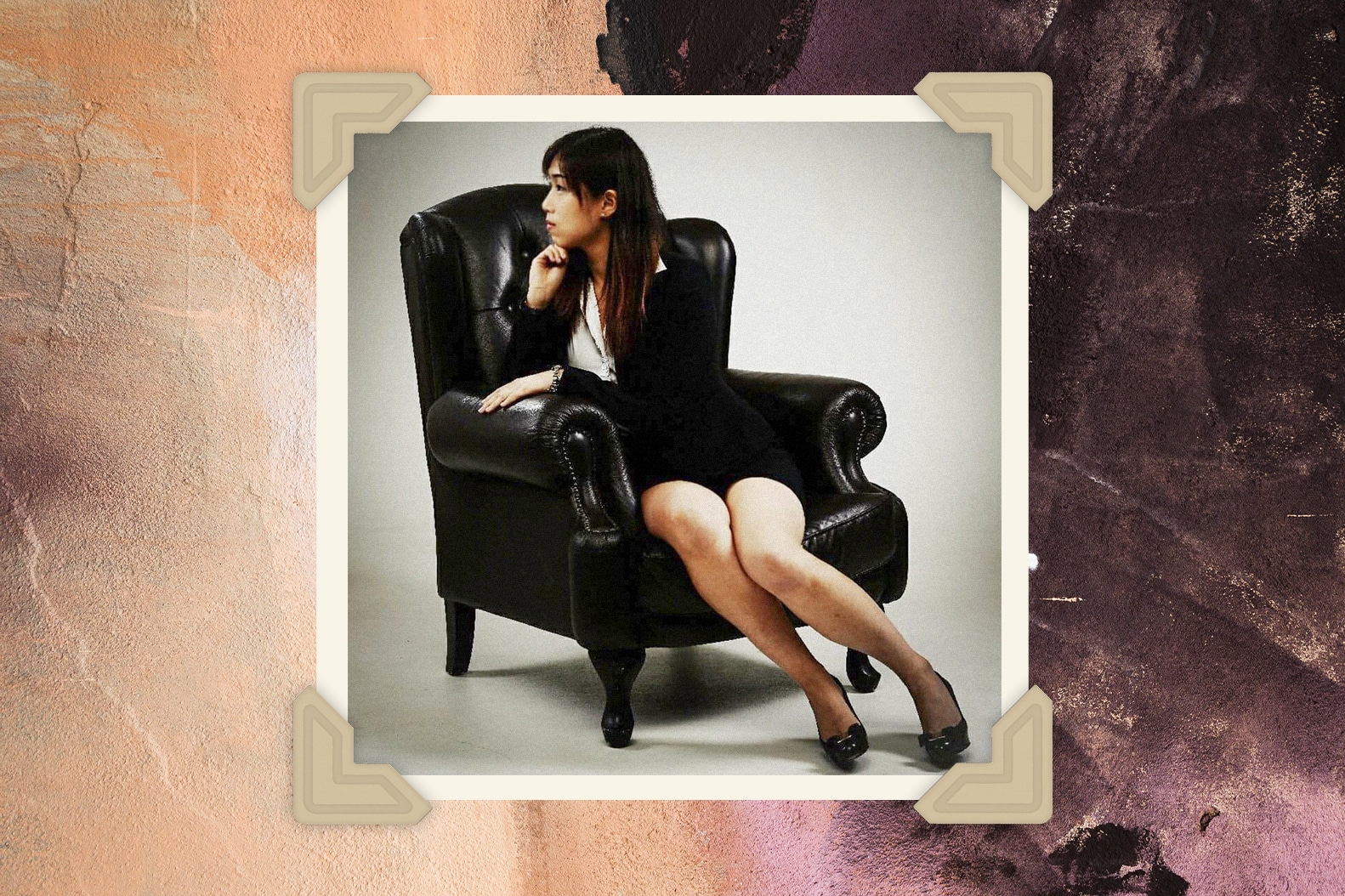 "It was so bad that my eyes became half the size and super red," she recalls. Clients were also commenting about how terrible I looked," she says.
This prompted Liane to reassess how she had been living. Was what she was chasing after really worth her life?
Concluding that she had to make a change, Liane sought help to break free from her addiction to work.
Accepting the invitation from her mentor at work to give Christianity a shot, she realised that a lot of things that she was chasing were driven by unhealthy motivations.
For example, having a huge spending power was one of the reasons why she was so obsessed over climbing the corporate ladder.
"I was addicted to the idea of having money and the joy that it could bring me," Liane describes. "There was one time I spent $2,000 in three days on some pens and notebooks."
Another huge motivation behind her obsession over success was her pride.
"There was this really large transaction, and I thought I was the most suitable person in the office to handle it," Liane recounts. However, the project was given to another colleague.
"I was so upset," she says, recalling how she was tempted to confront her boss.
But Liane decided against it, choosing instead to continue giving her best and leave the outcome in God's hands. As a result, she was able to maintain the good relationships she shared with her colleagues.
I had peace when I no longer chased after more and more money or worldly success.
Sharing that she had been relying on worldly success and money to find purpose and fill the void left from her failed relationships, Liane reflected on how these things would still often drain her and leave her feeling empty after she had obtained them.
That insatiable desire for more was only met after she became a Christian, she says.
"I had peace when I no longer chased after more and more money or worldly success," Liane says, pointing out that the earthly treasures she used to be controlled by started to pale in comparison to knowing Jesus Christ.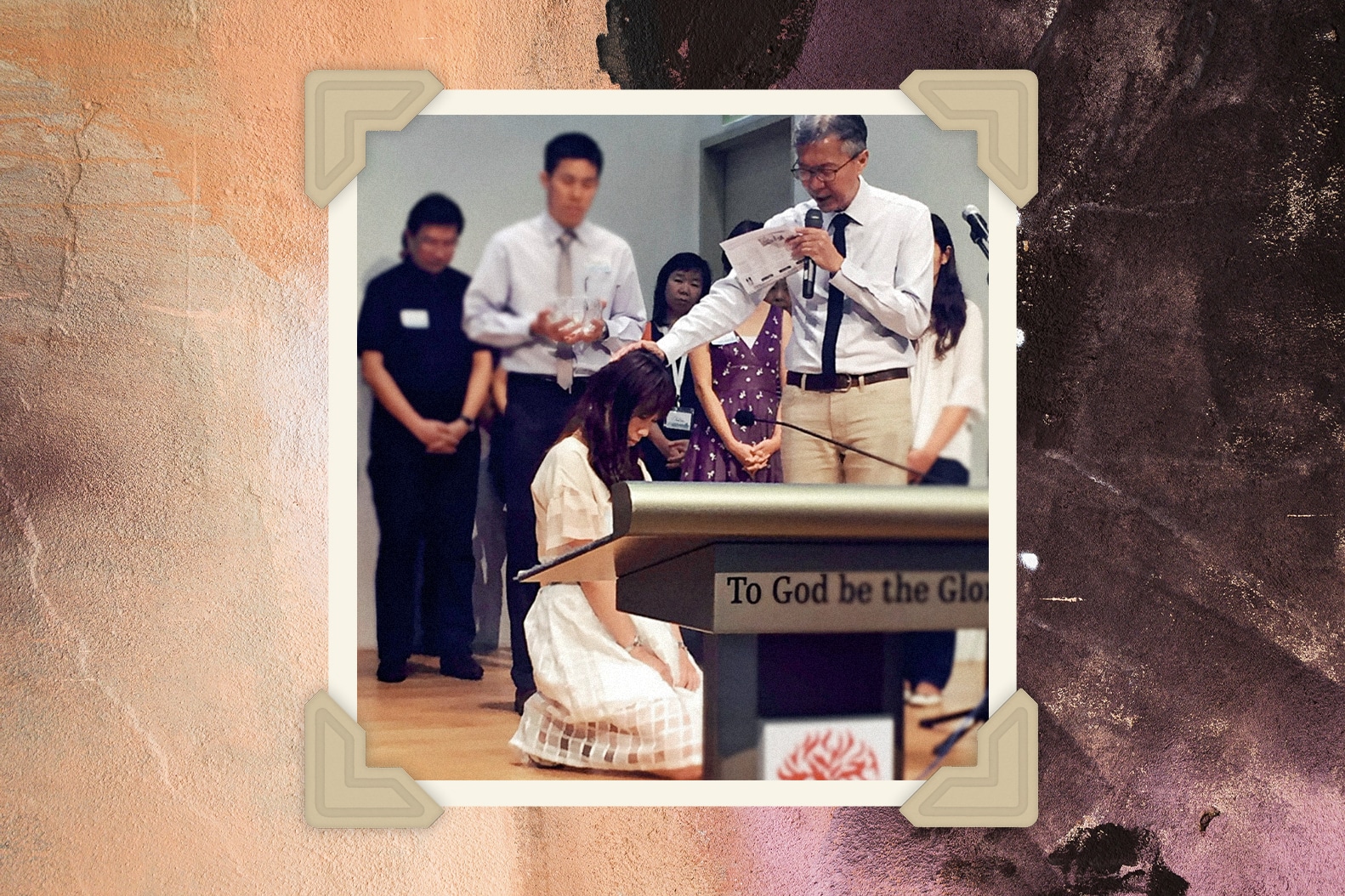 Her spending habits also took a turn. 
Liane says: "I told God, 'You promised wisdom for those who ask. I don't want to be spending money like this. Can you help? I promise that whatever You teach me, I will do it."
Shortly after, God led her to a book called Crazy Love by American pastor Francis Chan in which he challenged readers to spend only what they need and give the rest to people in need.
"That somewhat changed me," Liane says. "I realised there's so much more I can do with my money that's meaningful."
She began to buy lunch for those who attended her Bible study sessions in office, offer resources to relatives in need and give money to the poor.
People around her could also see the difference. Her family noticed that she was no longer the same person, and colleagues started to come regularly for her office Bible studies.
A NEW MEASURE OF SUCCESS
Looking back, Liane sees how her definition of success has changed over the years – from revelling in the bad girl image to wanting to look good, Liane now wants people to look to God.
And instead of using her abilities to build her own image, Liane has decided to use what she has to reflect the image of God, so that people can see His love for them.
"People are less distracted by me and more focused on God, which I feel is more important," she says with a smile. "This is more meaningful than just looking good and trying to gain people's admiration."
Liane says that she has also learnt to serve others better.
"When I gave my life that way and stopped obsessing over my career, I felt more set free and joyful as a person."
This article was first published on Stories of Hope and has been republished with permission.
THINK + TALK
How would you define success?
What is a life well lived according to God's standards?
What might you need to put down or take up as you make the most of your life for God's glory?
FREELY RECEIVE, FREELY GIVE
The Thirst Collective of websites is supported by individuals and organisations. Your donation will go to funding the generation of more faith-based content to sow into the digital domain.
DONATE