Raise a hallelujah: 6 Spotify playlists for times like these
Trade your fears for some good ol' tunes of praise!
Whether it's to give your faith a little boost or to amp up much-needed peace for our hearts, there's nothing like the perfect soundtrack to remind us of a good God who's by our side, in every season and situation.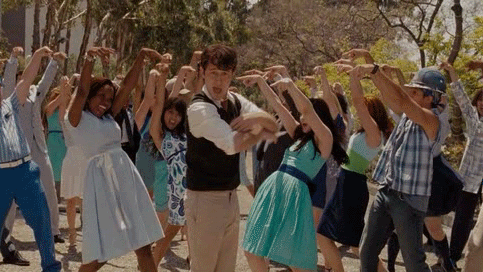 FAITH BOOSTERS 
Let Faith Arise with this playlist that includes songs like "See a Victory" by Elevation Worship and ever-popular "Way Maker" by Leeland.
No better earworm than lyrics that point us to the miracle worker and promise keeper. Or lyrics that tell us darkness won't prevail because our God will never fail! 
Wanna raise the praise up a notch? It's hard not to raise your hands in public when any of these songs come on.
PRAISELIST includes classic Hillsong Young & Free's "Wake" and Planetshakers' "Nobody Like You".
A guaranteed pick-me-up for days when you feel like dragging your feet, or for times you just want to dance and jump all your stress away.
PEACE KEEPERS
Those who prefer mellower tunes will love Calm My Raging Heart.
Plug-in with this playlist to help still the storms inside of you, with songs like "Peace Be Still" by The Belonging Co feat. Lauren Daigle and "Fear Not" by Kristene DiMarco. 
The calming melodies accompanied by assuring lyrics remind us that even when our eyes can't see, we can trust the voice that speaks. 
Another playlist that's perfect for drowning out distractions as you come before the Lord in prayer is Quiet Time Songs. Most songs here are soothing acoustics that anchor us back to a greater God who's sovereign above our situation.
Songs inside this list aptly remind us that He is our "Living Hope" (Phil Wickham) and that if God was faithful before, He is sure to "Do It Again" (Elevation Worship). 
THE BEST OF BOTH
For a mix of the heart-racing and nerve-calming, these tunes will help you to love and worship God despite being at the centre of a trying situation. 
Love Like This can hopefully inspire you to once again express a deep and selfless adoration, showing love not just to God but to our neighbours as well. 
Let this playlist be your very own love letter to God, as you sing along to songs like "King of my Heart" by John Mark McMillan and Sarah McMillan and "No Fear in Love" by Steffany Gretzinger. 
At the end of the day, there is no greater privilege than to be able to Pray & Worship.
Amid this season that seems to lack clarity, I know I can "Build My Life" (Housefires) on the greatest "Cornerstone" (Hillsong Worship). I can face the darkness shouting "Yes and Amen" (Housefires). 
Bonus: Our He is Risen playlist isn't just for Easter – it's a list of worship songs that remind us every day our God has overcome the grave! With every song, we are reminded that "Hope Has a Name" (River Valley Worship) and His name is Jesus. 
For more playlists, follow Thir.st on Spotify! 
THINK + TALK
What songs give you the most encouragement during this season? 
How can we use music to comfort others? 
If your life had a soundtrack, what songs will it be playing?